There are many reasons why SEO is so expensive. The first and most obvious is that it takes a lot of time and effort to rank on the first page of Google. This is because Google has changed its algorithm so much over the years, making it difficult for websites to rank for keywords.
The second reason is that SEO requires a lot of work, which can be both time-consuming and costly. You need to research keywords, create content, optimize images and videos, optimize your site's code, and more.
The third reason why SEO services are expensive is because they require a lot of resources. Not only do you need an experienced team of SEO experts who know how to use the latest tactics in their field but you also need to invest in tools like software or monthly subscriptions for keyword research analytics and progress ranking tools.
What are the Reasons Why SEO is so Expensive?
There are a number of reasons why SEO services can be expensive. The most important is that the competition is fierce. This means that in order to rank well on search engines, you need to do a lot of work and it will cost you a lot of money.
Another reason why SEO services can be expensive is because they are not always easy to execute properly. For example, if you have an outdated website or if your site has poor content, it could take months or years before you start seeing any results from your SEO efforts.
The last reason for the high cost of SEO services is the fact that many people don't know how to do it themselves and need professional help from experts.
SEO vs Paid Ads: Which is Cheaper?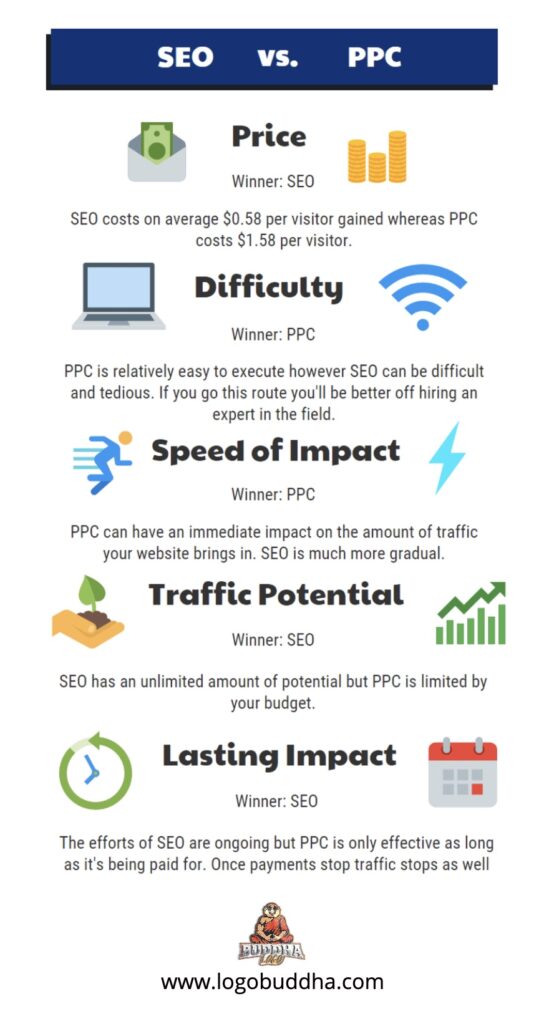 The Benefit of Outsourcing Your SEO Efforts And the Potential Pitfalls That May Arise From Doing It Yourself
Hiring a company to run your SEO is an investment in itself. It takes a lot of time to rank a website especially if you are trying to do it regionally and not locally. There are many factors to keep track of and sometimes you need to make changes on the fly if progress slows or backtracks. You need an expert who is highly proficient in SEO rankings and one who has a lot of positive reviews from their clients.
Google is always changing it's weighted ranking factors. The investment is slow but it pays off over the long run.
If you are looking to save some pennies by doing your own SEO here is how to effectively accomplish it. First you will want to get familiar with the top ranking factors Google uses to rank websites. Once you figure this out you will be able to concentrate your efforts. You won't be able to hit all the elements at the same time as it's much too time consuming. Choose the ranking factor that is most important OR choose one that is easier to complete. Typically the faster you can complete something for SEO, the less Google cares about it. Having said that, it all matters and all ads up to give you an edge over your competitors.
Next you want to understand how on page and off page website optimizations work and how to structure each effectively.
YouTube is a great research tool with lots of great videos showing you exactly how to become an SEO expert. With all the tools and resources out there it's still a lot to implement and keep track of progress but it's very worth it.
Speak with an Expert before Drafting a Content Strategy for Your Business
A business content strategy is a key part of any marketing campaign. It lays out the goals, content types, and channels for your business.
The key to a successful content strategy is knowing your audience. This includes understanding what they want, what type of content they consume, and where they spend their time online. Once you know this information you can create a plan that makes sense for your target audience and helps you reach your goals.
It's important to note that the success of your content strategy relies on having an expert writer on board. You should never draft up a strategy without consulting with someone who knows how to write compelling copy or has experience in marketing and communications.
Want To Get Ranking On Page 1 of Google?
Check out our Ultimate SEO Package that is an all-inclusive Google ranking system we designed to get our clients more traffic, clicks, and ultimately more paying clients.
We have over 210+ 5 star reviews on Google, Yelp and Facebook. We are also accredited with an A Rating on the BBB. We have zero complaints or negative reviews because we work hard for our clients everyday. If we can't get the job done for whatever reason then we happily refund for any shortcomings.